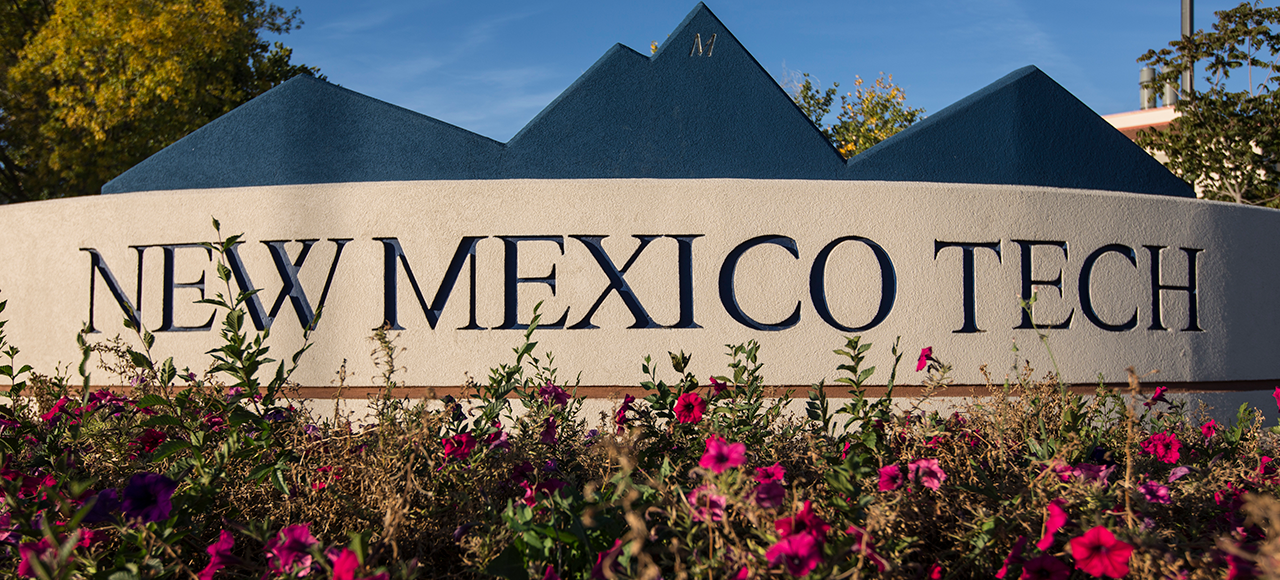 Current requirements to access NMT's campus, offices, and research centers.
Daily COVID-19 Update
Continue to NMT's COVID-19 Information Page
NMT COVID-19
Remote Work/Leave Interim Policy
New Mexico Tech has announced its new COVID-19 Remote Work/Leave Interim Policy approved by President Wells. This policy goes into effect on Tuesday, Jan 4, 2022 . Read the full policy at the link below.
NMT Remote Work/Leave Interim Policy
NMT Proof of COVID-19 Vaccination or COVID-19 Surveillance Testing
President's Directive/Interim Policy
Effective August 31, 2021, all NMT employees and students will have a choice to provide either satisfactory documentation of full vaccination or satisfactory proof of a weekly negative COVID-19 PCR or antigen test.
In accordance with New Mexico Tech's duty to provide and maintain a healthy workplace and educational environment, this interim policy is adopted to reduce the risks of COVID-19 to our employees, students, their families, our visitors, and the Socorro Community at large from COVID-19; those risks may be reduced significantly by vaccinations.
COVID-19 Facemask Requirements
In compliance with the Governor's Office, New Mexico Public Health Order, and CDC guidance, as of August 2, 2021, Socorro County is considered an area of substantial COVID-19 transmission.
Effective Tuesday, August 3, NMT is requiring all students, faculty and staff to wear a mask in public indoor settings on New Mexico Tech property, including off campus offices. This expectation applies to all individuals, whether vaccinated or unvaccinated, unless they are alone in an office, lab, classroom, or residence hall room.
Please note that this announcement supersedes all previous guidelines on campus.
The NMT COVID-19 Task Force will continue to monitor the guidance from the Governor's Office, the NMDOH, and the CDC and update our COVID-19 requirements as conditions change.