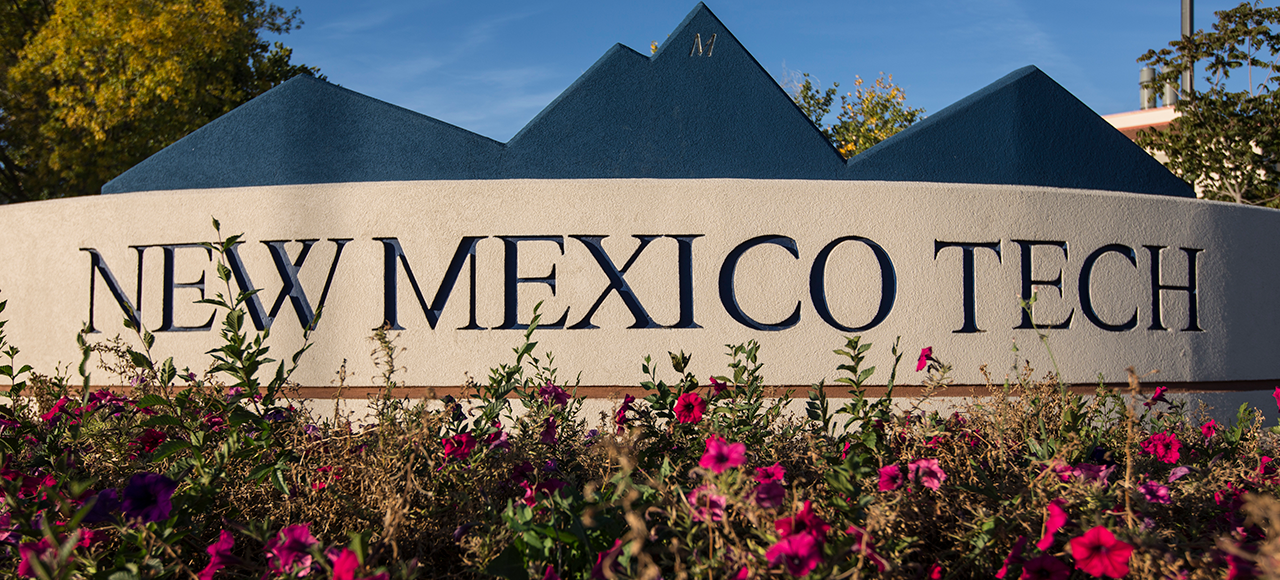 aplicacion de NMT
Applying to NMT
Come to Tech. Transform the World.
New Mexico Tech students are challenged to learn, to think in the abstract, and to bring those abstractions to bear on practical situations. New Mexico Tech faculty are dedicated to excellence in scientific education and research to build that foundation.
Undergraduate students can choose from among two dozen Bachelor of Science programs or pursue a degree in general studies. Graduate programs extend through the doctoral level and contribute to the research atmosphere that also benefits undergraduate instruction. Many graduating seniors continue their studies in graduate or professional schools.
Ven a Nuevo México Tec. Transforma el mundo.
Los estudiantes de Nuevo México Tec tienen el desafío de aprender, pensar en abstracto y aplicar esas abstracciones en situaciones prácticas. El profesorado de Nuevo México Tec está dedicado a la excelencia en la educación científica y la investigación para construir esas fundaciones. Los estudiantes de estudiantil pueden elegir entre dos docenas de programas de Licenciatura en
Ciencias o obtener un título en estudios generales. Los programas de posgrado se extienden hasta el nivel de doctorado y contribuyen a la atmósfera de investigación que también beneficia la instrucción de estudiantil. Muchas personas que se gradúan continúan sus estudios en escuelas de posgrado o profesionales.