Institute for Complex Additive Systems Analysis (ICASA)
---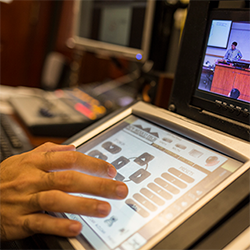 The Institute for Complex Additive Systems Analysis (ICASA) is a cooperative alliance among academia, industry, and government that New Mexico Tech administers under a contract with the Department of Defense, along with the support of the state of New Mexico. This alliance is dedicated to studying the behavior, vulnerabilities, and predictability of complex systems through ICASA's unique approach, known as the Complex Additive Systems Analysis (CASA) process. This process gathers information‐age research and applies this research to real‐world problems.
ICASA's basic research focus is to understand the additive effects—or unintended consequences—of efficient design in interdependent systems of systems. Research is pursued through four strategic areas:
Carrying out basic research on complex additive systems;
Applying research to real‐world problems in the private and public sectors;
Developing key enabling technologies to assist in applying research results;
Establishing training and education programs to meet our customer's unique needs.
The primary function and goal of ICASA is to assist and encourage the implementation of degree programs at New Mexico Tech by integrating components of the computer science, engineering, and management departments. The first integrated program was Information Technology (IT), which is jointly managed by the computer science and management departments. The IT program has since flourished from a small venture into a full‐fledge accomplished program by being the only IT program offered in the state of New Mexico.
ICASA was also named as a Center of Excellence in Information Assurance by the National Security Agency (NSA) in 2002. Only 50 universities in the nation have been awarded this designation. ICASA will continue to assist and support more degree programs, which may include the combining of computer science and engineering as well as other disciplines.
ICASA offers New Mexico Tech undergraduate and graduate students, and on occasion, commendable high school seniors throughout the state, opportunities to research real‐world problems. Students in their freshman or sophomore years may apply for a Student Research Initiative (SRI), a program that introduces the basic principle of complex additive systems and the CASA process. Project topics include electrical power, financial networks, research organizations, and epidemics. Students also learn about the development and presentation of scientific research while working with a mentor.