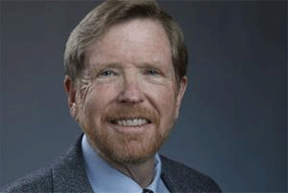 NMT Grad Named Director Of Los Alamos Nat. Lab
---
Los Alamos National Laboratory recently announced that NMT graduate Dr. Terry Wallace will be the new director.
---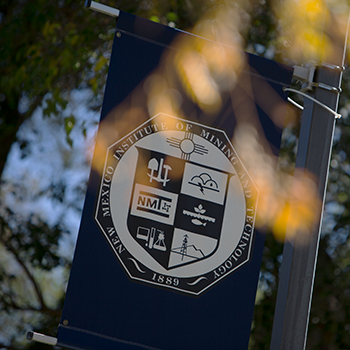 SOCORRO, N.M. – Los Alamos National Laboratory recently announced that NMT graduate Dr. Terry Wallace will be the new director.
A native of Los Alamos, Wallace earned his bachelor's in 1978 in geophysics and math. He had served as the Principal Associate Director for Global Security at Los Alamos National Laboratory since 2012. Previously, he served as LANL's Principal Associate Director for Science, Technology and Engineering.
"Certainly for a New Mexican, this is a high honor – the highest honor," Wallace said. "I am fortunate to have accomplished a lot, but the foundation was set by New Mexico Tech as a great institution. New Mexico Tech in the 1970s gave us small classes and individual learning opportunities. I'm struck today when I go to other places that New Mexico Tech remains a unique institution."
In addition to a foundation in science and engineering, Wallace said he learned valuable lessons in teamwork and leadership while at NMT.
"One of the important things about an educational experience is exercising leadership skills and teamwork skills," Wallace said. "In a good physics lab, you team with other people to produce a product. You learn how to lead and how to digest other views, which lead you to another solution. New Mexico Tech was very good at that. It's practical learning, but it's also the first step in leadership. You can't do it in a vacuum."
"New Mexico Tech is a jewel," Wallace said. "When the Governor asks me about funding science at universities, I tell her that Tech is a jewel. You have this unexpected institution in the desert half way between Albuquerque and Las Cruces and it's producing great scientists and the state needs to realize that."
After earning his two bachelor's at NMT, Wallace went to Cal Tech, where he earned his master's and doctorate, both in geophysics.
Wallace then spent 20 years as a professor of geosciences and an associate in the applied mathematics program at the University of Arizona before returning to Los Alamos in 2003. In addition to teaching, he carried out research on global threat reduction, nonproliferation verification, and computational geophysics.
In the early 1970s, when he was considering universities, New Mexico Tech wasn't his original choice. He had wanted to go to Cal Tech, but as one of five children, the high cost of Cal Tech precluded him from heading west.
"That was the best thing that happened to me," Wallace said. "Tech wasn't my first choice, but it turned out to be the best choice."
Some of his fondest memories are from his first semester in Socorro. He said he was intimidated at first, but soon found a home, thanks to enthusiastic professors who challenged students to solve problems and gave them room to make mistakes.
"Al Sharples in math is one of the most incredible teachers," Wallace said. "He's responsible for the way I think about math. When you took a Sharples test in the mid-70s, the mean score was 12 out of 100 … but he had a method to his madness – to challenge you fully."
Wallace got involved in research almost immediately upon arriving at Tech, working with Al Sanford's research group in geophysics. He helped install a seismic network at what later became the Waste Isolation Pilot Program near Carlsbad. Then, twice a month, Wallace would drive to the site to collect film and identify seismic activity.
"That's heady stuff for a freshman," Wallace said. "It was a really exciting time. Sanford gave you the tools and the chance to do real research. Real product was produced. Given that opportunity to do something meaningful and real when you're 17 or 18, I realized that I needed to understand why I'm taking an analysis class or a Kent Condie class.
"I was in all these classes with 10 or 11 people and it allowed me to learn how to swim," he said. "Almost uniformly, the teaching at New Mexico Tech was really outstanding."
Wallace was the keynote speaker at the 2012 Student Research Symposium at NMT. Since he was involved in research as an undergraduate at New Mexico Tech, he relished the opportunity to return to his alma mater and talk to students presenting research
"First and foremost, you need great research skills, but scientists won't meet their potential unless they have communication skills," Wallace said. "And you can't teach that without putting them in the theater to perform. Those lessons are best codified in actually having meaningful interactions with other researchers and the general public."
Wallace said he is asked often about how students can develop leadership skills, but that there's no easy answer.
"You have to be a specialist and you also have to be really broad," he said. "All scientists are better and more effective when they have breadth to their knowledge. You're not just exploring the frontier of a narrow topic anymore when you can look at problems broadly and discuss the societal impact."