New Mexico Tech Graduating Senior, Faculty Member Named Fulbright Scholars
May 13, 2023
---
New grad Alisha Roberts, Associate Professor Raúl Morales-Juberías receive high honor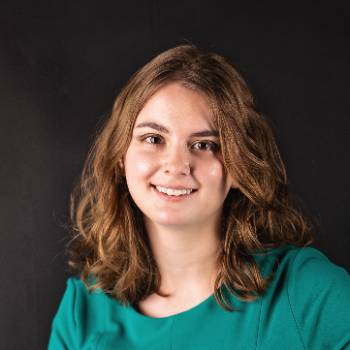 SOCORRO, N.M. – A top student from the Class of 2023 has been named the first student Fulbright Scholar in New Mexico Tech's history and will work on a research project in Norway. An associate professor also received a Fulbright Scholar Award fellowship for the 2023-2024 academic year. Both the NMT graduate – Alisha N. Roberts of Albuquerque and the faculty member – Raúl Morales-Juberías, Ph.D. – are from the university's Physics Department.
Roberts graduated May 13, 2023, with a bachelor of science degree in physics with an astrophysics option. This fall she will join the Norwegian University of Science and Technology, located in Trondheim, Norway. There, she will spend the academic year working with Dr. Foteini Oikonomou, an associate professor and astroparticle physicist in the Department of Physics. Roberts will spend 10 months studying supermassive black holes in active galactic nuclei as neutrino (neutrally charged, almost massless particles) sources.
"I am very excited to do more neutrino research and work with my incredibly supportive Norwegian affiliate and the university's astrophysics department," Roberts said. "I look forward to the international collaboration and participating in Trondheim's community. Of course, hiking in the nearby mountains, kayaking, and seeing the Northern Lights are also things I am very eager about in the upcoming year."
Roberts recently received the Brown Award at Commencement, given to the graduate who is judged by the faculty to be highest in scholarship, conduct, and leadership. She also is this year's recipient of the Albert Petcheck Award for outstanding student in theoretical physics from the Department of Physics and received the Abraham and Ester Brook Award for outstanding junior in 2022. During her time at NMT, Roberts served as an officer with the Physics Club and the Astronomy Club, founded the Language Learning Club and served as its president, served as a tutor with the Office for Student Learning, and worked as a teaching assistant and a grader.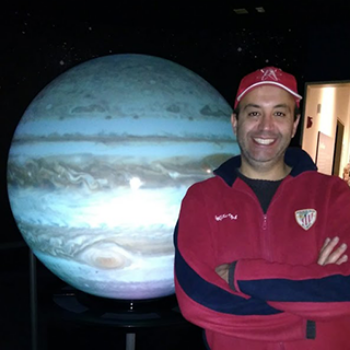 Dr. Raúl Morales-Juberías received a sabbatical for the 2023-2024 academic year supported, in part, by the U.S. Department of State. He has received the Fulbright U.S. Scholar program award in astronomy to conduct research at the Center for Atmospheric Studies and Astro-Statistics, University of Valparaíso in Chile. There, he will collaborate with Dr. Julio Marín in the Department of Meteorology. During his sabbatical, his research will make use of data and models that advance our understanding of different phenomena present in the atmospheres of the outer planets of the solar system.