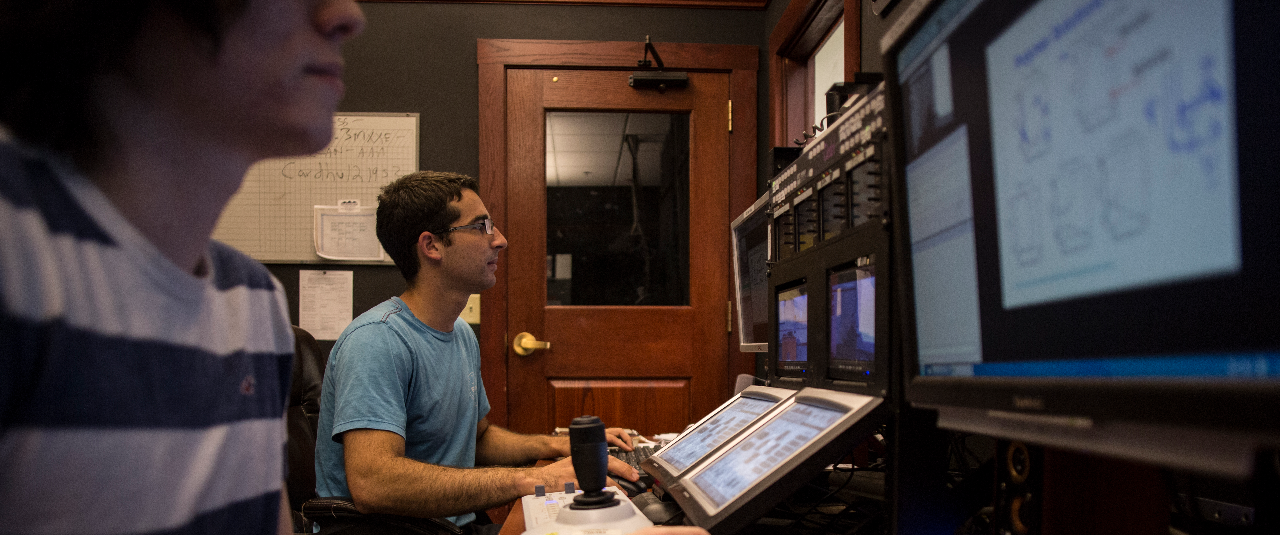 NMT Office for Advancement and Alumni Relations
Types of Gifts
Endowed Scholarships
New Mexico Tech and the New Mexico Tech Foundation maintain hundreds of endowed scholarships that you can contribute to; most are memorial scholarships. Many are based on a student's department, academic standing, or special interests.
You may donate to an existing scholarship or create your own. A scholarship can be created with any amount, however it is not considered to be "endowed" until it reaches $15,000, at which point it is able to sustain itself in perpetuity.
Endowed Chairs
Donors may endow a chair in the department of their choice. Through such a gift the donor can fund a research position, direct a course of research, or simply augment the department's existing resources. Many donors wish to support the departments where they studied. Companies with special interests often support ongoing research in their field of expertise. There are many ways to endow a chair.
Departmental Gifts
Donors may choose to give any gift amount to the department of their choice. They can also specify where and how they want their gifts used. Common gifts include departmental scholarships, funding for research equipment, travel, and graduate student support.
Special Gifts
At any time New Mexico Tech may be working on a special fundraising project. In addition to large-scale building projects, donors may also contribute to specific university projects such as student clubs, the golf course, landscaping projects, or memorial benches. These special gifts help New Mexico Tech grow while allowing donors to support their special interests.
Annual Giving
Each year, New Mexico Tech conducts an Annual Campaign, contacting alumni through mail, email, and phone calls. Gifts during this campaign may be made to specific funds or to the general Annual Giving fund, as the donor desires.
Other Gifts
New Mexico Tech and the New Mexico Tech Foundation also accept non-monetary gifts such as real estate and stocks. For details about making these types of gifts, contact the Office for Advancement.
We request that all donations made to New Mexico Tech be made through the New Mexico Tech Foundation. All gifts to New Mexico Tech Foundation and New Mexico Tech are tax-deductible due to our non-profit status.
For more information about how to donate to New Mexico Tech, please contact the Office for Advancement at advancement@nmt.edu or call 575.835.5352.